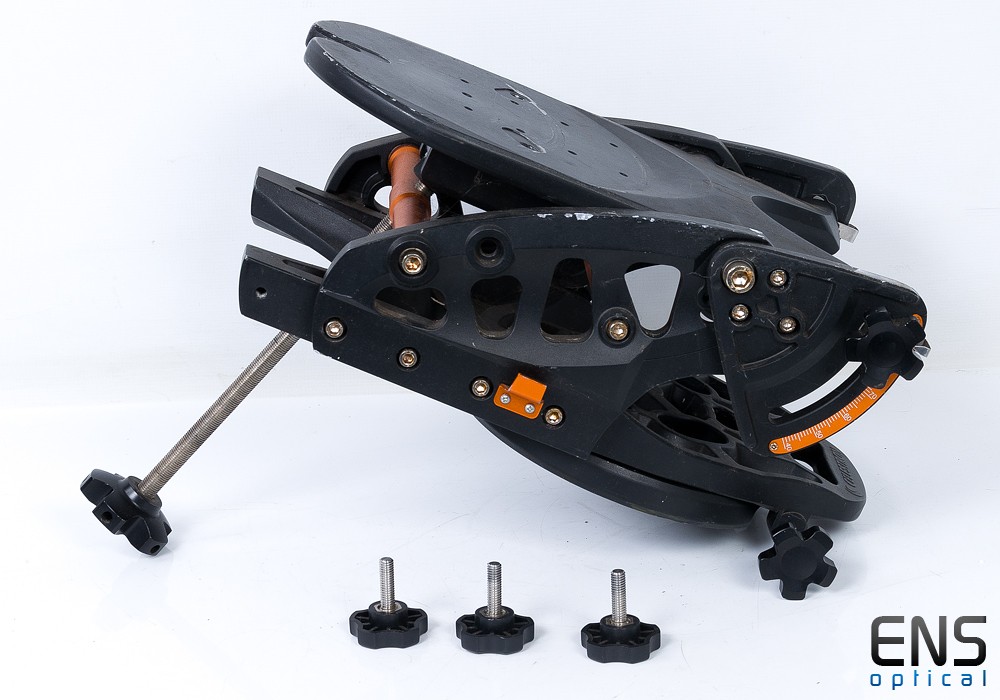 Celestron HD Pro Equatorial Polar Wedge for NexStar & CPC GoTo telescopes
In good used condition, with bolts

Details from the web below:

HD Pro Wedge - General Features

14mm Diameter Latitude Adjustment Screw - Adds strength and stability. Does not flex or bend providing less vibration and making it easier to rotate a heavy telescope.

0-90 Degree Latitude Range - Low latitude range, perfect for use at the equator.

Built-in Hand Control Holder - Allows user to place the hand control on the wedge or fork arm. Hand control won't fall off when fork arm is angled towards the ground.

Tilt Plate - Recesses to fit base of telescope and base of scope drops into place just by rotating. Mounting telescope on wedge becomes easier.

Heavy Duty Side Plates - More rigid with more material provides less vibration while imaging.